Meet Stephanie
Type A Creative Keeping Liz
and Ashley on Task
Coolest place you've
ever traveled to + why
I love Maui and all it's unique beaches and local hole in the wall restaurants

Would you rather live in a city or by the beach?
Definitely the beach, it gives me life!

Go to drink at a bar
Typically always a Spicy Margarita or Rose in the summer.

Mom jeans or skinny jeans
Either! As long as they are super high waisted

Tacos, spaghetti, or sushi
Steak tacos all day every day!

What's your Enneagram #
I may be the only person left but I have no idea!

3 things that bring you joy
1. Warm weather
2. The beach
3. Family & friends

Coffee or tea?
Iced black tea

What are you most excited about these days
Long summer days at the beach

Favorite part about working at Marea?
For sure the people but also the excitement of the beginning stages of Marea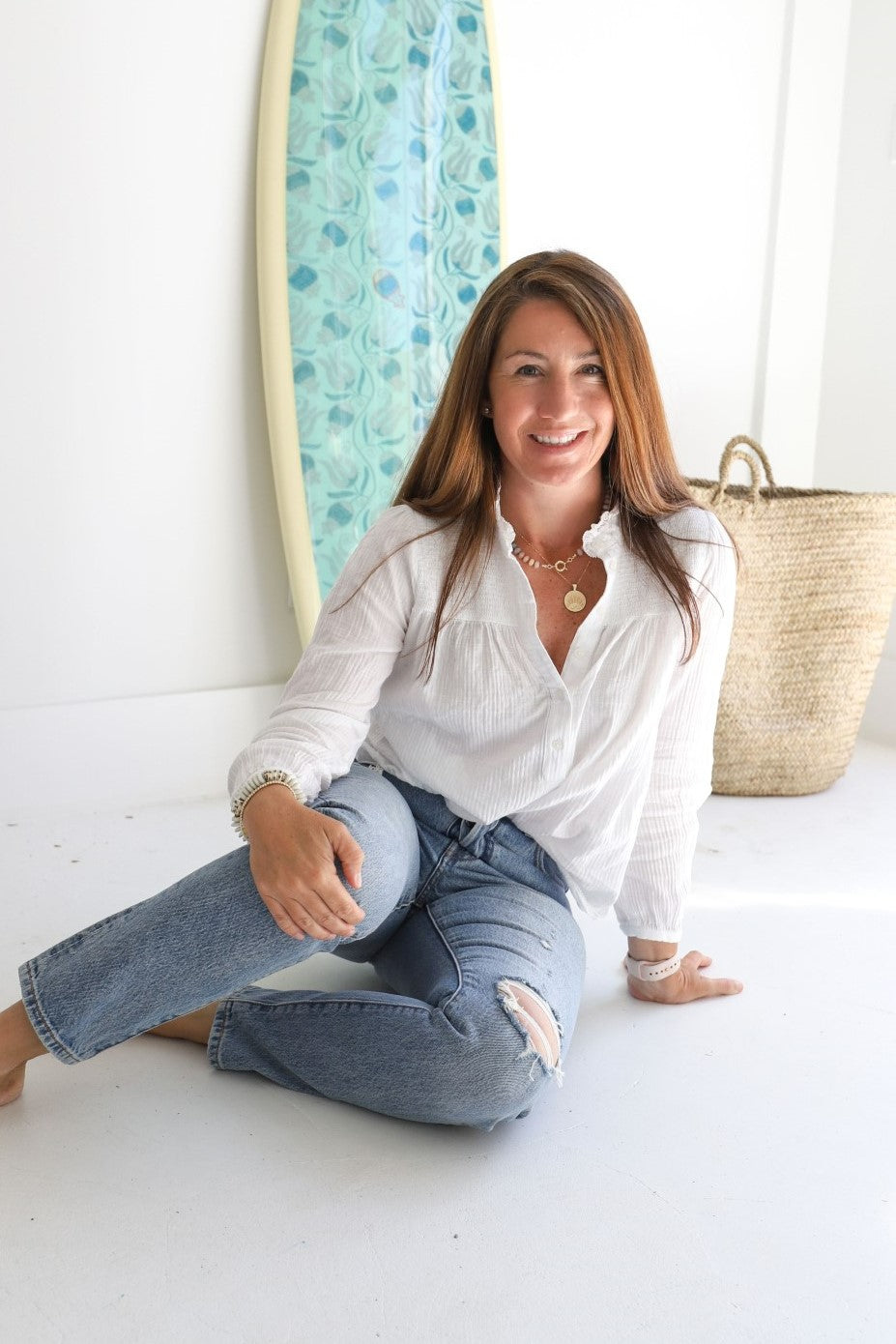 Meet JACLYN
Marketing + Graphic Gal
Coolest place you've ever traveled to + why?
My husband Mike and I went on a trip to Europe in 2017 that was magical. We visited 6 cities in 14 days. We had ideas of what we wanted to do and see but really just let the days unfold naturally. I was pregnant with our first child so it was so nice to get away just the two of us and explore Europe (and eat so many amazing dishes) before starting our family.

Would you rather live in a city or by the beach?

Beach, all the way. I am a pisces and the water/ocean calls to me.

Go to drink at a bar
Sauvignon blanc, IPA, or a mojito (really depends on the weather & the night)

What are you most excited about these days?
I am excited for this next chapter of life. For the craziness of  littles at home and joy that will bring. For summer nights.

Mom jeans or skinny jeans?
Mom jeans

Tacos, spaghetti, or sushi?
Fish Tacos

Enneagram #:
I have no idea?

Coffee or tea?
Coffee! Although I have been enjoying tea and matcha a lot lately

3 things that bring you joy:
My family – my two beautiful children (plus the one on the way), and my loving husband. Being outside Traveling, whether to see family or experience some place new.

Favorite part about working at Marea?
The Team – it's a gift to work with such fun and compassionate women. I also love seeing how the brand is unfolding and evolving and I'm just honored to be a part of it all.